Extra-Curricular Clubs and Activities
Here we will be uploading photos and videos of the exciting things the children get up to after school!
Mini-Banksies at Beccles Primary Academy
Mysterious painted chickens have recently been spotted all around Beccles Primary Academy.
After much speculation, we can confirm that this secretive group of artists, calling themselves 'Mini-Banksies', have claimed responsibility for these pieces of art.
These young artists have been inspired by @banksy and his recent Spraycation in Suffolk & Norfolk.
Disco Zumba!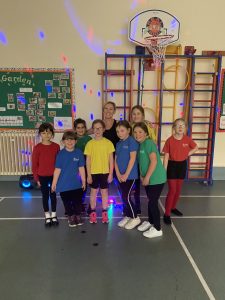 We dance like nobody is watching, we sing at the top of our lungs, we laugh until we can laugh no more! There are no wrong moves as long as everyone is having fun!