School Uniform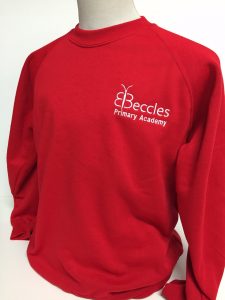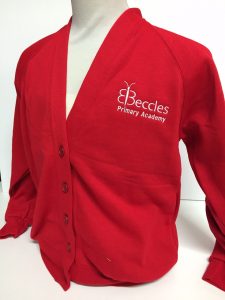 The uniform for Beccles Primary Academy is:
Red sweatshirt or cardigan
Black or grey trousers or skirt
White polo shirt
Black shoes
Year 6 pupils also wear a tie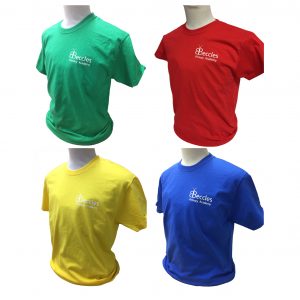 We encourage children to wear our Beccles Primary PE kit colours.
PE Kit is required for all PE lessons.  This consists of:
T-shirt
Shorts (or jogging bottoms for outside PE in colder weather)
Trainers or plimsolls (It is important that children have appropriate footwear for PE)
Lost Property
We ask for all your child's clothing, bags and equipment to be clearly marked with their name.  It will enable us to quickly reunite lost or misplaced items. It also avoids potential mix-ups with sweatshirts and other items.
Children are encouraged to look after their belongings and the school is unable to accept any responsibility for lost possessions. There is a lost property chest located in the school entrance area.
Make-up and Jewellery
Make-up is not permitted.
One removable small stud in each ear and a watch are permitted, however due to an active curriculum we recommend that children do not wear jewellery to school. Under school policy, all jewellery must be removed before PE, Swimming or any lesson where there is physical activity e.g. use of climbing equipment or active play. The school can not take responsibility for lost jewellery or other personal items.